Clark County & Las Vegas Metro Admissions Counselors
Rural & Northern Nevada Admissions Counselors
David Jackson
Assistant Director, In-State Recruitment
Hometown: Las Vegas, NV
What I like best about UNLV: Its Top Tier degree offerings and strong sense of community in the most exciting city in the world!
Contact: david.jackson@unlv.edu; 702-774-2953
Territories:
Bishop Manogue Catholic High School, Carson High School, Damonte Ranch High School, Douglas High School, Earl Wooster High School, Edward C. Reed High School, Eureka High School, Fernley High School, Galena High School, Incline High School, Robert McQueen High School, North Valleys High School, Proctor Hug High School, Reno High School, Sage Ridge School, Spanish Springs High School, Sparks High School, Spring Creek High School, Truckee Meadows Community College High School, All non-Clark high schools not listed
Out of State Admissions Counselors
Transfer Counselors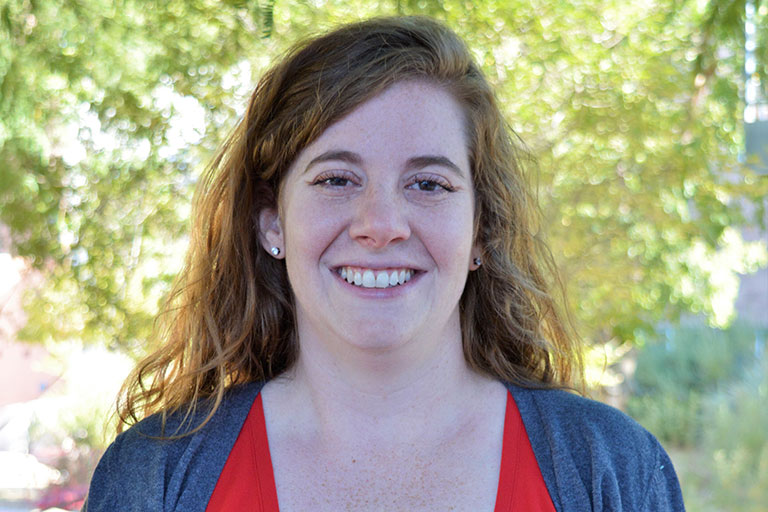 Allison McSwain
Transfer Coordinator
Hometown: Blythewood, SC
What I like best about UNLV: UNLV and Las Vegas are home to people from all over the country and all over the world; there is no status quo! Especially coming from the Southeast, moving to Las Vegas and being so involved with UNLV (first as a student and then as a professional), has completely broadened my world.
Contact: allison.mcswain@unlv.edu; 702-895-4767
Territories: Out-of-State Transfers
Julie Cruz
Admission Counselor
Hometown: Las Vegas, NV
What I like best about UNLV: I love the diversity at UNLV! You can always meet people here with very different backgrounds and have an interesting conversation with them.
Contact: julie.cruz@unlv.edu; 702-774-8022
Territories: Nevada Transfers
Early Outreach Counselors
Sarah Dailey
Interim Early Outreach & Student Development Specialist
Hometown: Zanesville, OH
What I like best about UNLV: I love seeing the passion our students have for their college experience.
Contact: sarah.dailey@unlv.edu; 702-895-5865
Woody Hoshibata
Admission Counselor/GEAR UP Ambassador
Hometown: Wahiawa, Hawaii
What I like best about UNLV: The opportunity to learn from scholars that shape us up to become professionals in our field of study.
Contact: woody.hoshibata@unlv.edu; 702-895-5867