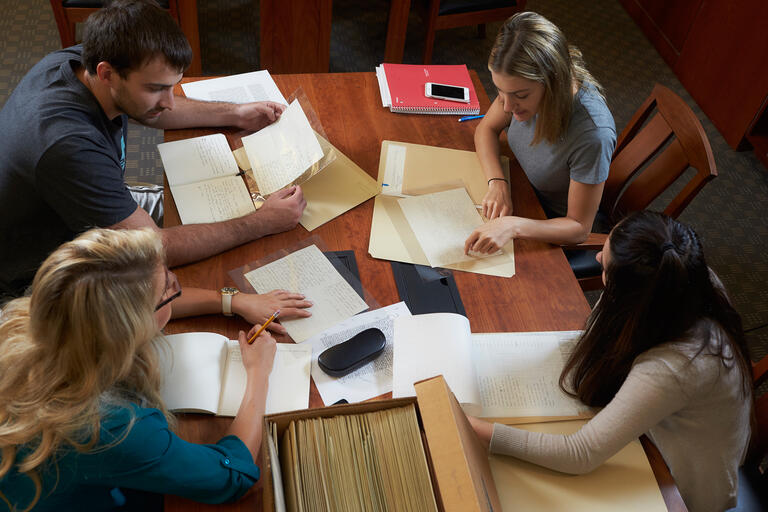 Graduate Studies
UNLV provides an outstanding environment for graduate study through our core values and guiding principles of excellence, equity, diversity, opportunity, and impact.
UNLV is dedicated to the highest quality academic experience, not only through course work, but also through research, creative activity, and professional development opportunities. Located in the heart of the vibrant and iconic city of Las Vegas, we support more than 4,000 graduate students who are actively engaged in more than 130 graduate certificate, master's, specialist, and doctoral degrees.
Graduate College News
Mar. 13, 2018
How a vacation in South Africa, a one-of-its-kind UNLV lab, and pieces of volcanic glass smaller than a grain of salt changed a long-held view of human history.
Mar. 13, 2018
Now executive of an international hotel chain, this double-degreed alumnus learned about various cultures through UNLV.
Mar. 13, 2018
The hospitality industry requires patience and empathy, and this international alumna has it mastered.