School of Nursing
Nurse leaders begin here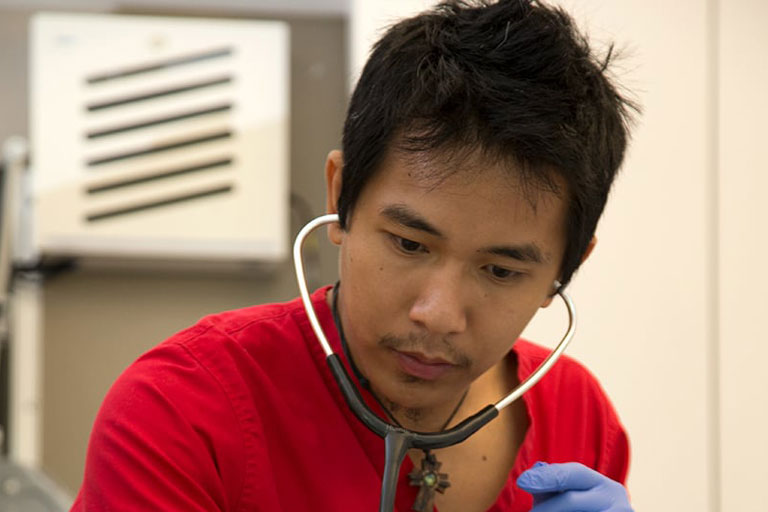 Academic Programs
The School of Nursing offers programs at both the undergraduate and graduate level. Undergraduate students within the School of Nursing are able to complete the Bachelor of Science program in 16 months. Graduate students have options for master's degrees, advanced graduate certificates, doctor of philosophy (Ph.D.) and doctor of nursing practice (DNP) degrees.
CCNE Accreditation Visit Announcement
UNLV School of Nursing will host a Commission on Collegiate Nursing Education (CCNE) accreditation site visit for initial review of its DNP and post-graduate APRN certificate programs from October 2-4, 2017.