You Did It!
You became a part of the Rebel family, put in the hard work, and earned this moment to shine. We celebrate you and your accomplishments. Congratulations #UNLVGrad
Spring 2017 Stats
19
Age of Youngest Graduate
77
Age of Oldest Graduate
50
Foreign Countries Represented
11%
More Graduates than Last Year
Event Schedule
Ceremony & Venue Information
Winter 2017 Commencement
December 19, 2017 at 4 p.m.
Thomas & Mack Center
Spring 2018 Commencement
May 12, 2018
Thomas & Mack Center
Morning Ceremony
Colleges to be announced
Afternoon Ceremony
Colleges to be announced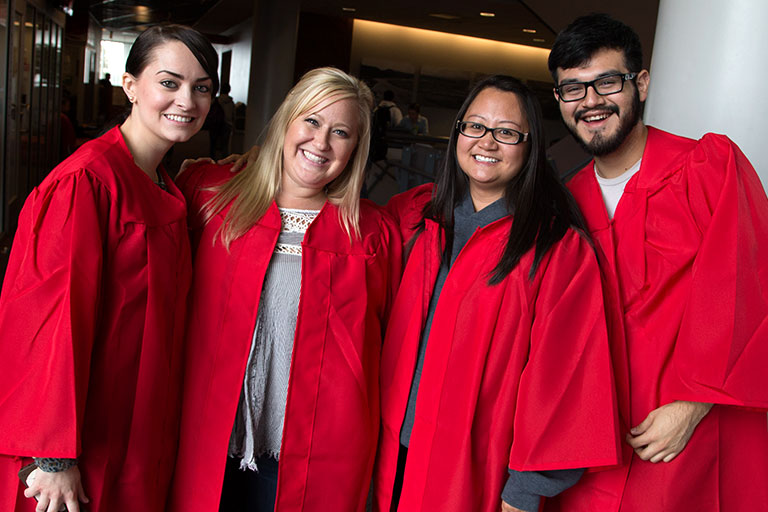 Applying For Graduation
Congratulations! You've worked hard here at UNLV, and now it's time to get recognized. Graduation is fast approaching. Before you put on your cap and gown at commencement, follow this checklist to ensure you are on the right track to getting your diploma.
Please visit the Office of the Registrar website for more information on how to apply for graduation.
Commencement Checklist
Are you unsure of what you need to do on the day of your ceremony? Visit the Commencement Checklist page for information on what to do at commencement, as well as what to expect in the days after you graduate.
Commencement Hotline: 702-895-3229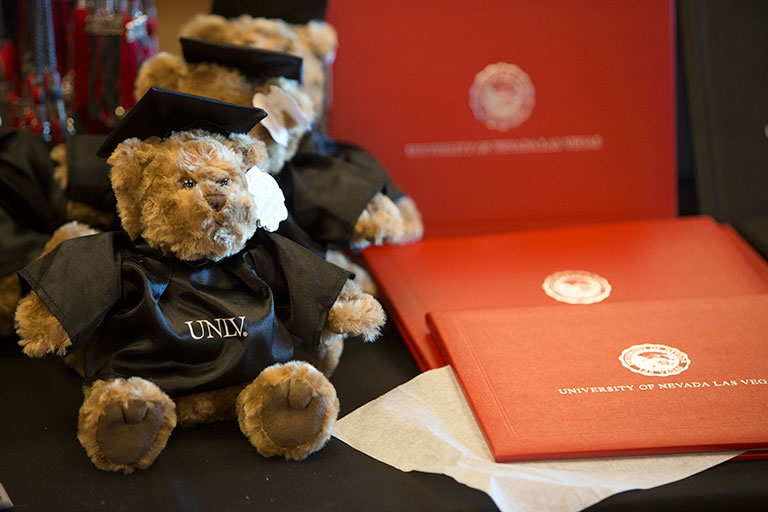 2016 Winter Commencement Stories